Latest
Artsake Artist on BBC Country File
Cornish Heartlands
BBC 1 - Countryfile TV Episode - 18:15 Sunday 22nd October 2017 - Watch on iPlayer now
Artist's return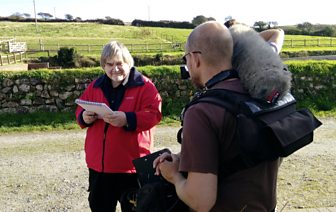 Cornwall's timeless landscapes have inspired poets, writers and artists alike for generations. Cornish artist David Hosking is a landscape painter, born in the rugged heart of the moors and now living and working in the beautiful harbour town of Porthleven. His inspiration comes from the expansive moorlands and the striking mine buildings that scatter the Cornish landscape, as well as his childhood home on Garlidna farm. David hasn't been back since he left as a boy and 45 years on his return is quite an experience.
ArteKunst Gallery just got better!
ArteKunst makes it even easier for Artists to upload and maintain their own web pages. And also simplifies the way visitors can contact the artists directly.

ArteKunst remains commission-free on sales since the buyers and artists can connect directly. ArteKunst provides an easy-to-use graphical user interface that simplifies the management and publishing of large volumes of art related content. It is a platform from which artists can build their own portfolio of work and include articles relating to themselves including upcoming exhibitions.
Do you know someone who you think would like to see our website?
Perhaps you also wish to recommend Artsake to an artist that you know and admire, by all means send them our link by clicking here.